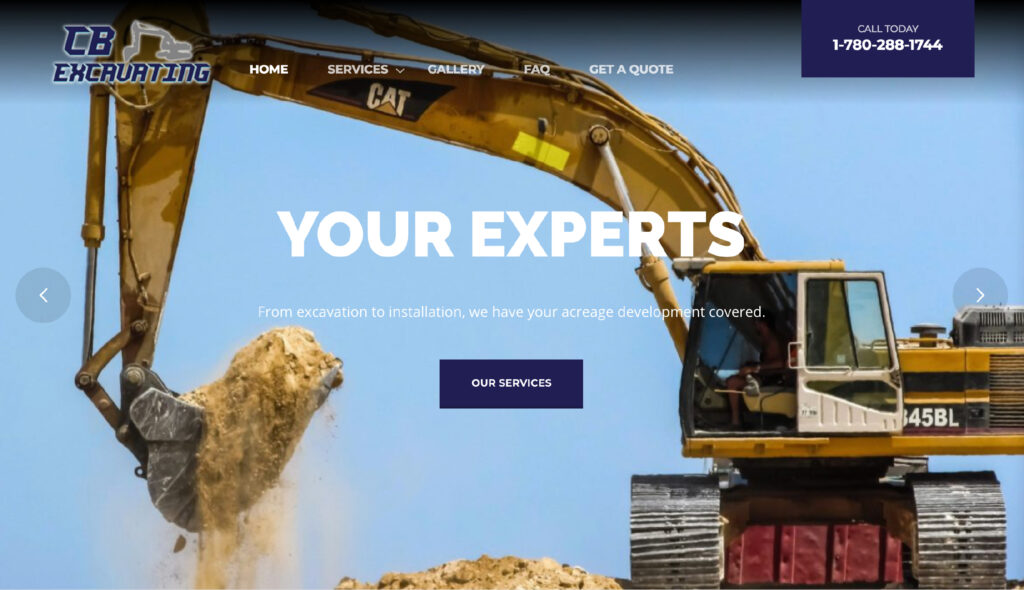 Website Design
CB Excavating has been providing professional acreage development services for over 20 years and has been a member of the Alberta Onsite Wastewater Management Association (AOWAM) since 1999.
With their highly skilled crew and fleet of construction equipment, CB Excavating is ready for your private acreage development project, no matter the size or scope.
We helped CB Excavating showcase their business online by providing them with a full website outlining their services and providing a way for customers to reach them.
Visit website at http://cbexcavating.ca